SELF CONTROL IS STRENGTH, RIGHT THOUGHT IS MASTERY, CALMNESS IS POWER…
Hello friends, and thank you for visiting today. I bring to you today a quote from author James Allen, someone whose books I highly recommend!
SELF CONTROL IS STRENGTH, RIGHT THOUGHT IS MASTERY, CALMNESS IS POWER…
As usual, I will provide you with an illustration of this quote from my perspective.
1.SELF CONTROL IS STRENGTH
Self-control is a strength because giving in to every emotion you feel is actually shows no strength at all.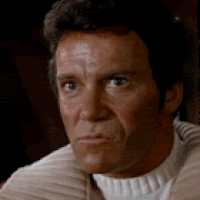 2.RIGHT THOUGHT IS MASTERY
Right thought is mastery because the way you think controls what you feel, and what you feel controls what you eventually do.
3. CALMNESS IS POWER
Think of a mountain,
an oak tree, cedar, or redwood, think of deep waters like a lake. Or perhaps even a humpback whale. Now, what do these things have in common? They can all be described as calm, the calming effects of a mountain, giant tree, deep waters, or seeing a humpback whale are undeniable. However, the real question is what the "calming" effect do you have on people and situations in your life. This is a major source of power that you simply must develop.
Well, everyone, I hope this post has inspired and enlightened you. Please share my blog with your circle of friends and as always Godspeed in your quest for self-mastery under the Kingdom of Heaven.
WATER IS ALWAYS CORRECT! PURSUING SELF MASTERY? READ AND COMPREHEND THIS!
A VERY POWERFUL ILLUSTRATION OF WHAT SELF MASTERY UNDER THE KINGDOM OF HEAVEN MEANS!
MASTERING OTHERS IS STRENGTH. MASTERING YOURSELF IS TRUE POWER. 3 REASONS WHY THIS IS TRUE
HEALING HURTS FROM THE PAST, IS THE KEY TO TRUE POSITIVE SELF EXPRESSION, LEARN THIS!!!
THE PRESERVATION OF TIMELESS TRUTHS IS VITAL ABSORB AND MAINTAIN THIS IN YOUR HOUSEHOLDS