YOU ARE THE CAPTAIN OF YOUR SOUL…SMOOTH SEAS DO NOT MAKE SKILLFUL SAILORS…
Hello everyone, I hope you have all been doing well, and feeling inspired and powerful. I present to you today a simple African proverb,
"SMOOTH SEAS DO NOT MAKE SKILLFUL SAILORS".
In life we have all faced what can be described as "rough seas". It is how you view those situations that determine how you handle them. If you VIEW them as hopeless, destructive, or back breaking, then you will have little to no determination, drive, or energy, to find answers and fight your way through.
Moving forward because you chose a hopeless VIEW, you will indeed HANDLE those times hopelessly, and those times will become destructive and back breaking for you.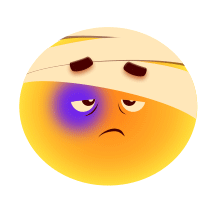 To change the way you handle life you must change your VIEW. Always look at rough seas as training moments, any training a person goes through helps them to acquire skills. Look at it this way, you do not have to go through the "rough seas" blindly and thus haphazardly acquire the skills in question.
You can seek knowledge on just about any "rough sea" you could ever face. In the 90's I spent hours upon hours in libraries and book stores 3 or four times a week for years with 20 to 30 books on the table absorbing knowledge. Nowadays, Google, or YouTube has tons of "how to's", there is simply no reason for hopelessness, especially with prayers. Keep in mind also that these are lessons anyone would want their child to know, so why not foster such knowledge in your own life?
So, in summary VIEW  the "rough seas" as making you a skillful sailor, after all you ARE the captain of your soul…
SET YOUR COURSE WISELY  IF YOU DO NOT CHANGE DIRECTION, YOU MAY END UP WHERE YOU ARE HEADING  COURSES YOU SHOULD NOT  SAIL  IN
TRYING TO CHANGE YOUR LIFE? THE THREE STEPS TO SELF MASTERY, IN A 58 SECOND SUMMARY.
3 STEPS FOR MASTERING THE SHU HA RI DO ENEMY BECOMES ALLY  CONCEPT
 ENEMY BECOMES ALLY  A SHU HA RI DO WARRIOR WISDOM CONCEPT  LEARN AND APPLY THIS!!!
Your actions are a reflection of the content of your mind
LIFE IS A BATTLE, BUT BE INSPIRED, BUILD YOURSELF, USE THE BEST BUILDING MATERIAL, CHOOSE THE #1 ALLY AND YOU WILL WIN.