YOU BELIEVE THAT OUTWARD THINGS HAVE THE POWER TO MAKE OR MAR YOUR LIFE? BY DOING SO YOU SUBMIT TO THOSE OUTWARD THINGS…
Greetings everyone, good morning, good evening, and goodnight wherever you are. I present to you another round of Wisdom For Warriors in an excerpt from James Allen's "Path To Prosperity". As I have mentioned before this author was incredibly on point in his writings. As you should know by now if I endorse an author or anything on the "Warrior Wisdom Blog" it will definitely be beneficial. James Allen is a lesser publicized author that I fully endorse, his work is incredibly profound and insightful, and is a must read for all truth seekers. With that being said enjoy the excerpt.
Whether one be fearful or fearless, foolish or wise, troubled or serene, within that soul lies the cause of its own state or states, and never without.
And now I seem to hear a chorus of voices exclaim, "But do you really mean to say that outward circumstances do not affect our minds?"
I do not say that, but I say this, and know it to be an infallible truth, that circumstances can only affect you in so far as you allow them to do so.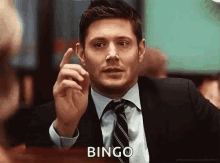 You are swayed by circumstances because you have not a right understanding of the nature, use, and power of thought. You believe (and upon this little word belief hang all our sorrows and joys) that outward things have the power to make or mar your life. By so doing you submit to those outward things, confess that you are their slave, and they your unconditional master.
By so doing, you invest them with a power which they do not, of themselves, possess, and you succumb, in reality, not to the mere circumstances, but to the gloom or gladness, the fear or hope, the strength or weakness, which your thought-sphere has thrown around them.
SUMMARY
In other words "your mind makes it real! For example as soon as you start to tell yourself anything negative like, disease, disaster, or hardship, take note of what happens to your stomach. Take note of how your hands may begin to sweat. You can make your blood pressure rise off the charts simply by thinking! Please understand this, you are not simply a victim of circumstance. At least you do not have to be, whatever happens in one moment, you have the next moment to counteract it and make things better. I also write about these things in my book "Harness the Power Within and Without. You have only to decide and learn to think differently, it is all up to you.
Your actions are a reflection of the content of your mind
LIFE IS A BATTLE, BUT BE INSPIRED, BUILD YOURSELF, USE THE BEST BUILDING MATERIAL, CHOOSE THE #1 ALLY AND YOU WILL WIN.
NOTHING IN ALL THE WORLD IS MORE DANGEROUS THAN SINCERE IGNORANCE AND CONSCIENTIOUS STUPIDITY
NATURE DOES NOT HURRY, YET EVERYTHING IS ACCOMPLISHED THERE IS MUCH TO LEARN FROM CREATION
FOCUS OF THE DAY. NOTHING IS SOFTER OR MORE FLEXIBLE THAN WATER, YET NOTHING CAN RESIST IT HOW ARE YOU LIVING?
SET YOUR COURSE WISELY IF YOU DO NOT CHANGE DIRECTION, YOU MAY END UP WHERE YOU ARE HEADING 14 COURSES YOU SHOULD NOT SAIL IN
I LOOKED AROUND UPON THE WORLD, AND SAW THAT IT WAS SHADOWED BY SORROW AND SCORCHED BY THE FIERCE FIRES OF SUFFERING PONDER THIS AND BECOME THE DIFFERENCE
 MUSIC WITH A RIGHTEOUS MESSAGE A LOOK IN TO 80's RAP DUO ERIC B. AND RAKIM SONG PAID IN FULL