THE INCREDIBLE ACROBATICS OF THE SOUTH KOREAN TAE KWON DO TEAM GOES VIRAL. THIS IS IMPRESSIVE!
Greetings everyone, although most of this would not be that successful in a real fight, and should not be attempted at home, it is still incredibly impressive! The South Korean Taekwondo Team really put on a fabulous show in this video below.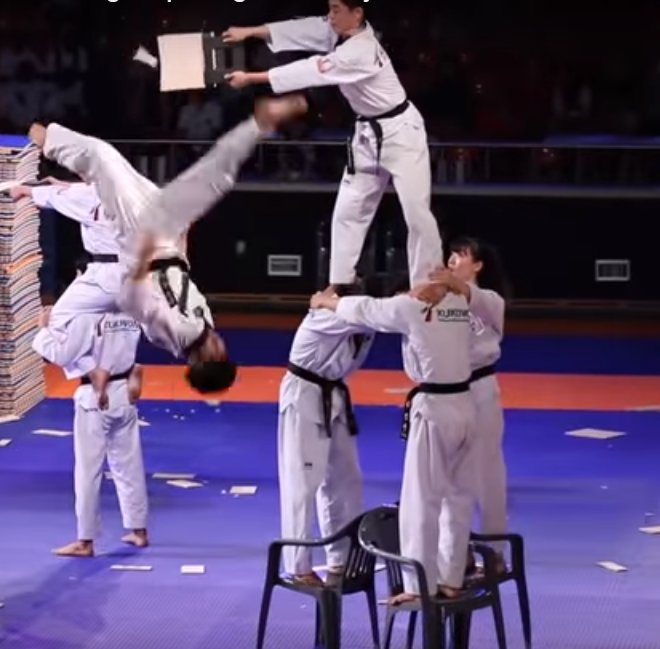 BEST STREET DEFENSE TECHNIQUES #1
BEST STREET DEFENSE TECHNIQUE #2
BEST STREET DEFENSE TECHNIQUES #3
STREET READY TECHNIQUES, COM #4
STREET DEFENSE TECHNIQUE #5 THE HINGE FIST
A SNEAKY COUNTER PUNCH TECHNIQUE YOU SHOULD LEARN.
IMPRESSIVE DISPLAY OF SHU HA RI DO TECHNIQUES. STUDENTS TESTING FOR RED AND GOLD BELT.
SHU HA RI DO COMBAT MANEUVERS (COMS) STREET READY TECHNIQUES
SHOWING TWO TECHNIQUES FROM FLEX FIST BOXING
The Importance of Explosion In Shu Ha Ri Do Techniques