POWER CAN CORRUPT YOU…DO NOT USE IT TO ABUSE…BE EMPATHETIC…BE A PROTECTOR…
Everyone has some degree of power. Some deny it and feel comfortable embracing personal weaknesses. Some thrive on turning weaknesses into strengths by studying, and applying things that empower them. However, once empowered some abuse that power by taking advantage of those they see as weaker than they are. We have all heard the clichés "power corrupts" or "with great power comes great responsibility". What does that mean? Let's break it down…
Power can corrupt you if you are not humble.  Unchecked arrogance, or a cocky attitude will make you intolerant of anything less than someone showing fear when you are in their presence. Especially in the case where someone like this is in a position of high authority. This type of attitude will cause the person in question to use a fire hose blow out a candle and feel justified in doing so.
Power can corrupt you if you are not wise. Not everyone is the same, there are many different cultural backgrounds, and personality types. If you are powerful and have authority but are not wise then some of the conclusions you could come to about why someone acts differently can be because they are: Dumb, defiant, want to fight, are disrespectful etc. When perhaps they are hurt, sad, scared, nervous, misunderstanding what you mean, or have a false perspective about people as powerful as you who have done bad things before.
Power can corrupt you if you are not merciful, empathetic, or lack compassion. Powerful people simply must take on the mindset of being guardians, protectors, and nurturers. If you are powerful or in authority and you find yourself continuously in positions where you are using your power and people are getting hurt mentally, physically, or emotionally then I encourage you to do some soul searching.
You must become more responsible with your power. If you are powerful and have authority you cannot afford to have a false perception. You cannot afford to make a bad decision out of fear. Powerful people are held to a higher standard because power without humility, power without wisdom, power without mercy, empathy, and compassion gets people hurt or killed. So as you grow in power, as you receive high authority, you must also grow in humility, wisdom, mercy, empathy and compassion. You must grow in these areas for the sake of the weak and oppressed, for those who are hurt, sad, scared, nervous, and confused. If you desire to be a protector and use your power and authority responsibly, just know that there are those who seek power and authority for evil purposes. Be the difference…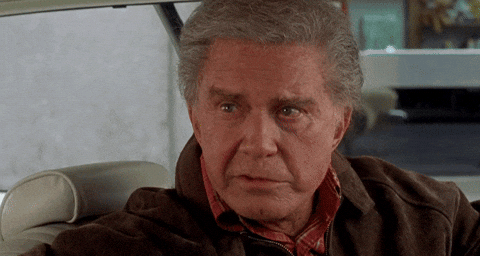 That's all I have to say…Godspeed in your quest everyone…
MASTERING OTHERS IS STRENGTH. MASTERING YOURSELF IS TRUE POWER. 3 REASONS WHY THIS IS TRUE
3 POWERFUL STEPS TO TRUE MANHOOD. A WARRIOR WISDOM PERSPECTIVE
NOTHING IN ALL THE WORLD IS MORE DANGEROUS THAN SINCERE IGNORANCE AND CONSCIENTIOUS STUPIDITY
8 THINGS ALL MEN MUST TAKE INVENTORY OF ABOUT THEMSELVES!!! MUST READ!!!
HEALING HURTS FROM THE PAST, IS THE KEY TO TRUE POSITIVE SELF EXPRESSION, LEARN THIS!!!
WALK WITH THE WISE AND BECOME WISE. ASSOCIATE WITH FOOLS AND GET IN TROUBLE. A MESSAGE FOR ALL, ESPECIALLY THE YOUNG.