3 STEPS FOR MASTERING THE SHU HA RI DO "ENEMY BECOMES ALLY" CONCEPT…
Greetings everyone, in this article I present you with wisdom from my book "Harness the Power Within and Without". This book contains vital concepts about the Shu Ha Ri Do Code which is also what the "Warrior Wisdom Blog" is all about in a more elaborate way.  I wrote an earlier article about the "Enemy Becomes Ally" concept and it can be found by clicking here. In this article I provide a summary of three steps for mastering the concept. Thanks for visiting and reading!
1. Without or in other words, outside of us are circumstances, and situations, things outside of our control that can seem like our enemies.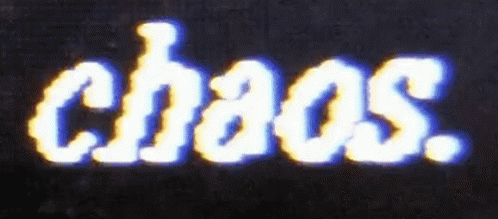 Seeing these forces as part of a divine plan will cause you to grow spiritually and emotionally, as a result anxiety will decrease tremendously.  You will begin to see these issues as opportunities  for "learning and creative adjustments" thus making them your ally because you can only become stronger by learning and using your mind not emotion to adjust.
2. Above all you must remember that we are our worst enemies, being and ally to yourself is a daily commitment.
Self restraint is the hardest thing for humans because we are motivated by passion and desires of the flesh, anger, rage, infidelity, envy, lust, etc..  However, the more spiritual you become fleshy  motivation begins to fade for these two are opposites. Your desires become more about leaving a righteous mark on the earth. Instead of using the power of your passion for self destructive purposes your focus will be on building yourself and others up. Being and ally to yourself and others is the ultimate legacy to leave on the Earth.
3. Your life is not random it has a pattern that you have chosen, even if you are unaware of it, your "power to choose" controls much of your future. Freedom of choice is a powerful gift from God that he will never override. So "choose" wisely warrior…
ENEMY BECOMES ALLY A SHU HA RI DO WARRIOR WISDOM CONCEPT LEARN AND APPLY THIS!!!
FOR WISDOM IS MORE PRECIOUS THAN RUBIES, AND NOTHING YOU DESIRE CAN COMPARE WITH HER…3 REASONS THIS IS TRUE
SET YOUR COURSE WISELY IF YOU DO NOT CHANGE DIRECTION, YOU MAY END UP WHERE YOU ARE HEADING 14 COURSES YOU SHOULD NOT SAIL IN
THE MAN WHO ASKS A QUESTION IS A FOOL FOR A MINUTE, THE MAN WHO DOES NOT ASK IS A FOOL FOR LIFE
NATURE DOES NOT HURRY, YET EVERYTHING IS ACCOMPLISHED THERE IS MUCH TO LEARN FROM CREATION
Hidden wisdom of the Shu Ha Ri Do symbol
TWO WAYS TO DEMOLISH CHAOS. A WARRIOR WISDOM CONCEPT.
WISDOM OF THE DAY ZERO ANXIETY WHAT CAN YOU LEARN FROM A PORCUPINE OR HEDGEHOG?
(adsbygoogle = window.adsbygoogle || []).push({});