NATURE DOES NOT HURRY, YET EVERYTHING IS ACCOMPLISHED…THERE IS MUCH TO LEARN FROM CREATION…
Greetings everyone, I bring to you another wise quote by Lao Tse, "NATURE DOES NOT HURRY, YET EVERYTHING IS ACCOMPLISHED". There is a lot we can learn from creation. Nature never hurries but everything indeed gets done. Everything in nature moves smoothly in a methodical rhythm yet nothing gets left undone. Nature never hurries and yet is always on time. Just take a moment to ponder that. Take a look at the images below and ask yourself when have you ever seen nature move so chaotically. What feelings do the images create in you? No doubt chaotic, dizzying feelings. What does that pace remind you of? Yes our society that we say is progressing yet everyone is sped up, hurried, and stressed in a chaotic rhythm that we call "getting ahead". Perhaps the only thing we are getting ahead of is ourselves…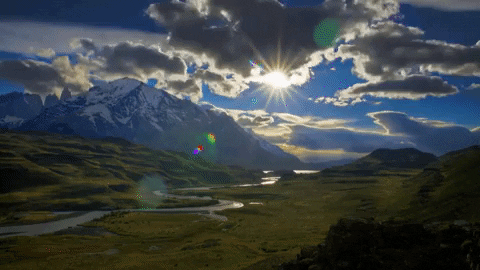 GARDENING WOULD CEASE TO BE A PEACEFUL ACTIVITY IF IT GREW LIKE THIS
In closing all I have to say is thank God this is our reality…

THE OAK IS IN THE ACORN. A GOOD TREE CANNOT BEAR BAD FRUIT. WHAT KIND OF TREE ARE YOU?
Ever wonder why nature stirs our spirits so profoundly?
BE INSPIRED BY THE CHARACTER OF THE EAGLE. PHASE 4 OF SHU HA RI DO. THERE IS MUCH TO IMITATE
SILENCE IS A SOURCE OF GREAT STRENGTH
ARE TREES IN THE GARDEN OF EDEN JUST COINCIDENTAL?
RATED THE #1 LIFE EXTENDER OF OUR TIME! CURES EVERYTHING BUT DEATH THEY SAY!
POWERFUL BENEFITS OF CHLOROPHYLL
ANOTHER CANCER CELL KILLING PLANT!!! ARM YOURSELF WITH KNOWLEDGE!!!
7 POWERFUL REASONS EVERYONE SHOULD ADD MORINGA LEAF TO THEIR DIET
WISDOM OF THE DAY ZERO ANXIETY WHAT CAN YOU LEARN FROM A PORCUPINE OR HEDGEHOG?