3 POTENTIAL HUMAN TRAFFICKERS, 3 METHODS THEY USE, AND 5 ROLES THEY ASSUME. PLEASE SHARE THIS!
3 POTENTIAL TRAFFICKERS
Please be aware that human traffickers can come in three primary groups.
1.FRIENDS
Choices of friends is so important. Please understand that their are certain habits that can expose you to a human trafficker. Parties, the club scene, drunkenness, drug use or "getting high"are risky activities and should be seen for what they really are "unwise".
2.FAMILY
Sadly, in some cases family members have been known to sell their own. So, be aware, we live in a new world that is only getting more dangerous.
3.INTIMATE PARTNERS
This is an obvious one. A wise blueprint is incredibly important when it comes to choosing a mate. So many of us having chosen unwisely at some point in our lives. My blog addresses this area and so many others providing a wise blue print for every part of your life is the goal of this blog.
3 METHODS USED TO BREAK OR ENSNARE A VICTIM
1.MENTAL
2.PHYSICAL
3.DRUGGING
5.ROLES ASSUMED
According to a CNN article, human traffickers can assume 5 roles in someone's life, they are:
1. Pretender — Someone who pretends to be something s/he is not, such as a boyfriend, a big sister, a father (figure), etc.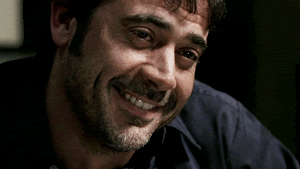 2. Provider — Someone who offers to take care of an individual's needs, such as for clothes, food, a place to live, etc or their wants, like cool cell phones, purses, parties, etc. (also hair-do's, nails etc.)
3. Promiser — Someone who promises access to great things, like an amazing job, a glamorous lifestyle, travel, etc. (many use ads on job boards)
4. Protector — Someone who uses physical power or intimidation to protect (but also control) an individual.
5.  Punisher — Someone who uses violence and threats to control an individual. When the previous disguises have been exhausted, an exploitative person often becomes a Punisher to maintain control.
I am very happy for everyone who read this article. It is my hope that I have enlightened you today, and that you are motivated to share this with your circle and those you love. If you want to learn more and if you would like to support my efforts to share wisdom with everyone please feel free to purchase one of my books below. It's called "The Awareness Formula", in this book I share a secret yet simple formula for safety and awareness. If you are familiar with my blog, you are aware of my habit for sharing uncommon knowledge.  As with all of my books this book is filled with it!