MUSIC WITH A RIGHTEOUS MESSAGE… A LOOK IN TO 80'S RAP DUO ERIC B. AND RAKIM'S SONG "PAID IN FULL"..
Greetings everyone, I decided to start I new category on the blog that deals with music with a (righteous) message. For many reasons I advise people to be cautious of the music they allow to enter their ears. The wrong kind of music can do damage,
I will leave it at that… This is why I decided to provide what could be viewed as a righteous play-list for those who understand what I mean by the "damage" that the wrong music can do. I will be posting to this category often so stay tuned. The first song I am choosing is one that impacted me a lot as a child. It is a song by the 80's rap duo Eric B. and Rakim. I will include a segment from the lyrics as well as a you-tube audio clip of the song at the end of the article. Please take time to internalize how I illustrate the lyrics of this song. It can be a useful tool for you or for when you want your children to see a unique angle of what you want them to learn, and now for the lyrics.
"Thinkin of a master plan
Cuz ain't nuthin but sweat inside my hand
So I dig into my pocket, all my money is spent
So I dig deeper but still comin up with lint
So I start my mission- leave my residence
Thinkin how could I get some dead presidents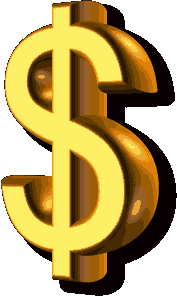 I need money, I used to be a stick-up kid
So I think of all the devious things I did
I used to roll up, this is a hold up, ain't nuthin funny
Stop smiling, cos still, don't nuthin move but the money
But now I learned to earn cos I'm righteous
I feel great! So maybe I might just
Search for a 9 to 5, if I strive
Then maybe I'll stay alive"
That is only 2 thirds of the song. It is my hope that this post inspired you or your children or both.  There are so ways to come up with a righteous master plan to attack the "lack" in life. I will include many links to resources that will aid you in creating  a master plan. Please share this article with whomever you think it can help., and as always Godspeed in your quest for self mastery under the Kingdom of Heaven.
LIFE BY A RIGHTEOUS CODE IS EVERYTHING
DO NOT DECEIVE YOURSELF. APPLY!
3 POWERFUL STEPS TO TRUE MANHOOD. A WARRIOR WISDOM PERSPECTIVE
HOW TO PROTECT AND BUILD YOUR SPIRIT. GODLY KNOWLEDGE IS VITAL!!!
WHY DO SO MANY CALL THIS HAVING A GOOD TIME??? HOW DO YOU DEFINE GOOD?
12 TRAITS EVERY MAN WOMAN AND CHILD SHOULD EMBRACE. THE MISSION OF SHU HA RI DO.
12 TRAITS EVERY MAN WOMAN AND CHILD SHOULD EMBRACE. THE MISSION OF SHU HA RI DO.