FOR WISDOM IS MORE PRECIOUS THAN RUBIES, AND NOTHING YOU DESIRE CAN COMPARE WITH HER…3 REASONS THIS IS TRUE…
Greetings, everyone I bring to you another powerful Proverb from the bible.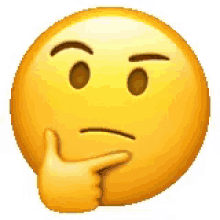 "For wisdom is more precious than rubies, and nothing you desire can compare with her."  Proverbs 8:11
Can anyone refute the truth of the above statement? Let's quantify it. I will list a just 3 of many things highly desired things. I will answer each category with a question.
What is wealth without the wisdom to keep it.
What is companionship without the wisdom to nurture it?
What is family without the wisdom protect it?
Need I go further in quantifying the value of wisdom? Wisdom should be the foundation of everything you do. Biblical wisdom solidifies your legacy and keeps chaos out of your household by all means get. It is my hope that this post inspired you stay tuned for the next. Until then Godspeed in your quest for self mastery under the Kingdom of Heaven.
Guard your passions, they shape you!
WHAT'S GOING ON…? CAN YOU SEE..? CHOOSE WHAT YOU LEARN AND LIVE WISELY…
HUMAN TRAFFICKING, AND WHAT WE CAN DO TO STOP IT!!! PLEASE EDUCATE YOURSELF AND LOVED ONES!!!
WATER IS ALWAYS CORRECT! PURSUING SELF MASTERY? READ AND COMPREHEND THIS!
8 THINGS TO GREATLY IMPROVE YOUR HOME SAFETY & SECURITY PLAN & A BETTER NIGHT SLEEP GUARANTEED!
TWO WAYS TO DEMOLISH CHAOS. A WARRIOR WISDOM CONCEPT.
3 POWERFUL STEPS TO TRUE MANHOOD. A WARRIOR WISDOM PERSPECTIVE
4 WAYS IN WHICH UNFAITHFULNESS/ADULTERY IS BETRAYAL AND 7 STRATEGIES TO PROTECT YOUR RELATIONSHIP FROM IT!