SET YOUR "COURSE" WISELY…IF YOU DO NOT CHANGE DIRECTION, YOU MAY END UP WHERE YOU ARE HEADING…14 COURSES YOU SHOULD NOT "SAIL" IN…
Greetings everyone, I present to you another quote by Lao Tse. I will be periodically sharing quotes from him and others that I feel are in concert with my "direction/course" in life. Which is love and loyalty to God his son and the Kingdom of Heaven. However, Lao Tse's quote "IF YOU DO NOT CHANGE DIRECTION, YOU MAY END UP WHERE YOU ARE HEADING"
echoes the message found in scriptures. The question is what "direction" are you headed? It has been said that we are the captain of our souls. A captain can be viewed simplistically as one who "charts a course" or "direction" for a vessel. Once again as captain what is your "direction"? The mission of what I teach is all about not being a victim of anything, even your own self. With that being said WISDOM is incredibly important in this life. For example, one of my slogans in the martial arts is "Wisdom Before Combat".
I teach all of my students to embrace this mindset because they are learning powerful information from me. With power comes responsibility.
Responding to life emotionally, selfishly and recklessly when you are powerful can have catastrophic effects on people you face and especially yourself (keep in mind power to a lesser degree can be described as the ability to act). So, what am I saying here? We all must "know the course" we are headed in and if it is righteous "stay the course", if it is unrighteous "change the course". How do you know if a "course" is unrighteous? Most times it is common sense, but for when it is not, we have all heard the quote which has become known as the "golden rule" which is " do to others as you would have them do to you". If you view life like this it will become natural for you to:
NOT STEAL
NOT KILL
NOT LIE
NOT CHEAT
NOT BE UNFAITHFUL
NOT GOSSIP
NOT SLANDER
NOT BE DISLOYAL
NOT BE SELFISH
NOT BE RUDE
NOT ENVY
NOT HATE
NOT RAPE
NOT HURT OTHERS IN ANY WAY (UNLESS IN SELF DEFENSE)
All of these are "courses" that "head" in certain directions. For example being "unfaithful" to your wife or husband leads to chaos in your household and ultimately divorce. Stealing, robbing, identity theft etc leads to jail or prison time.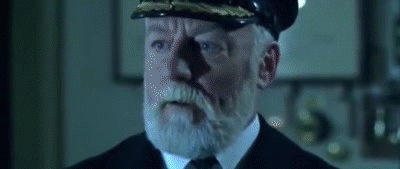 Gossip and slander leads to a lack of friends and no one trusting you. Doing the opposite of these things leads you in the opposite "direction". Now I don't think I need to elaborate any further on "doing to others" and how it effects the "course" of your life. So, to summarize, as captain of your soul, become a master of yourself and your affect on others.
"Know the course" you are on.  Be honest with yourself and do not make excuses for unrighteous "courses" or try to make them seem right. This provides more insight into what I mean by "self mastery under the Kingdom of Heaven. As captain master yourself "righteously" and your "course" and destination will be righteous.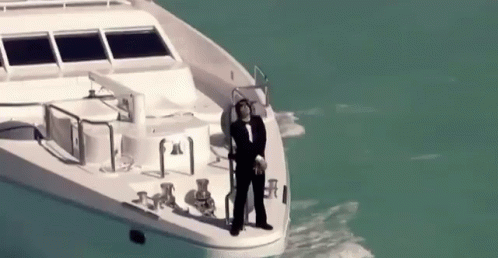 LIFE BY A RIGHTEOUS CODE IS EVERYTHING…
THE "OAK" IS IN THE ACORN. A GOOD TREE CANNOT BEAR BAD FRUIT. WHAT KIND OF TREE ARE YOU?
NEVER SPEAKING, "THEY" HAVE TAUGHT MANY THAT HAVE "LET" THEM LEAD.
Step one in the pathway to Self Mastery under the Kingdom of Heaven.
A VERY POWERFUL ILLUSTRATION OF WHAT SELF MASTERY UNDER THE KINGDOM OF HEAVEN MEANS!
Your actions are a reflection of the content of your mind…
12 TRAITS EVERY MAN WOMAN AND CHILD SHOULD EMBRACE. THE MISSION OF SHU HA RI DO.
THE VISION OF WHO IS HONORABLE IN THE WORLD IS GETTING BLURRY…
WHY DO SO MANY CALL THIS HAVING A GOOD TIME??? HOW DO "YOU" DEFINE GOOD?
8 THINGS ALL MEN MUST TAKE INVENTORY OF ABOUT THEMSELVES!!! MUST READ!!!
"ENEMY BECOMES ALLY" A SHU HA RI DO WARRIOR WISDOM CONCEPT… LEARN AND APPLY THIS!!!