HUMAN TRAFFICKING, AND WHAT WE CAN DO TO STOP IT!!! PLEASE EDUCATE YOURSELF AND LOVED ONES!!!
Hello everyone, it is my hope that this post finds you being empowered and inspired by the Father in Heaven and your goals for 2019. I must tell you that nothing gets to my heart and makes my blood boil more than the idea of someone being sold as a modern day slave, sexually or otherwise.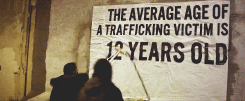 This is a well disguised problem. For my subscribers and those who are frequent visitors you are well aware of my passion for making children and families safer. Which is why I sincerely encourage you educate to yourself and family on this topic.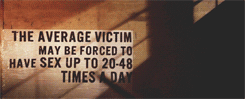 There is much to learn about the tricks used by these predators. I try to give as much free information as I can however, there are many books (like my own) that give different insights and angles into this
problem like the one below. Please review the contents for  yourself, below are also many other educational resources for you and your family.
THIS MONTH'S WARRIOR WISDOM BOOK CLUB NOMINATION

In recent years, Americans have woken up to the reality that human trafficking is not just something that happens in other countries. But what most still do not understand is that neither is it something that just happens to "other people" such as runaways or the disenfranchised. The human trafficker is no respecter of faith, education, or socioeconomic status, and even kids who are raised in solid families in middle and upper class suburbs can fall victim. Likewise, labor trafficking happens in our cities, neighborhoods, and rural areas.
Through true stories and years of boots-on-the-ground experience, including at the Super Bowl, anti-trafficking expert Nita Belles teaches readers everything they need to know about human trafficking in the United States and what they can do to join the fight against it. She helps concerned parents, friends, teachers, law enforcement, government officials, and other leaders understand all forms of trafficking, identify risk factors, and take practical steps to keep their loved ones and neighbors safe from predators.
NATIONAL HUMAN TRAFFICKING HOTLINE
CHILD WELFARE INFORMATION GATEWAY
FREE OFFER! COMBAT HUMAN TRAFFICKING, RAPE, AND OTHER CRIMES. GET YOUR FREE COPY OF "TAF" NOW.
9 SAFETY STEPS TO INFORM YOUR CHILDREN AND FEMALE FAMILY MEMBERS ABOUT HUMAN TRAFFICKING!
THE BEST STUN GUNS FOR SELF DEFENSE & RAPE/HUMAN TRAFFICKING PREVENTION
8 THINGS TO GREATLY IMPROVE YOUR HOME SAFETY & SECURITY PLAN & A BETTER NIGHT SLEEP GUARANTEED!
DON'T EXPOSE YOURSELF, 8 THINGS NO ONE NEEDS TO KNOW ABOUT ON YOUR SOCIAL MEDIA ACCOUNTS…
HOW THIS BLOG WILL FORTIFY YOUR LIFE AND HOUSEHOLD IN EVERY WAY!!!