THE PROCESS OF BECOMING… IF SWORDS COULD SPEAK! ARE YOU LIKE A SWORD? READ AND BE ENCOURAGED!
What do you see in this picture? Looks pretty much like worthless scrap metal. So many of us can relate to feeling worthless at some point in our lives. Just another "rat" in the "race". Or in this case just another piece of scrap metal on the pile entangled with all the other pieces. Sometimes although we know we are entangled, those entanglements become comfort zones preventing growth.
Then, as if feeling worthless at times isn't bad enough life can heat you UP to the point that you feel like you are melting DOWN. It can seem unfair, and with how those who are "in power" show no compassion, that just may be the reality.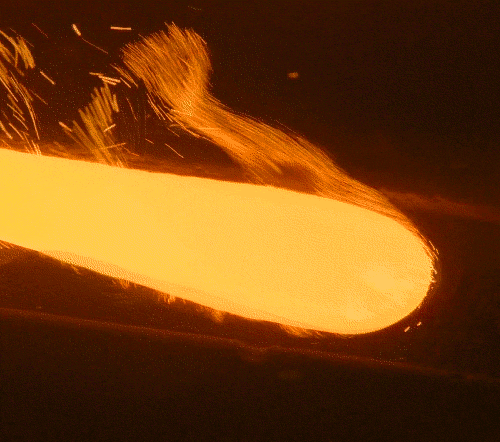 Now, here is where things seem to get even more out of hand but it happens. Not only are we dealing with our own feelings of self worth, and life heating us up, but we actually encounter people and circumstances that strive to beat us down.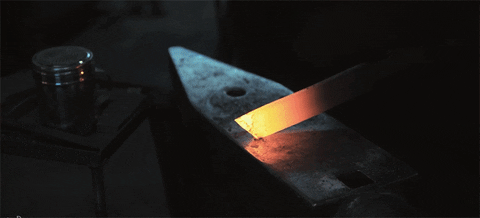 Then, just as things seem to be totally hopeless the heating and the beating stops, and life seems to "cool" down. Things seem to take shape again.
You see,  as many of you know, I like to use analogies and parables to convey concepts, and processes of life. This analogy of the "becoming of the sword" surgically illustrates what happens to us in life. However, what we "become" as a result is up to us. If we refuse to "melt down" when life "heats up". If we refuse to stay down when people or circumstances strive to "beat" us down, we will become as razor sharp as the Katana sword. I speak from experience. Life's processes have made me razor sharp, and continue to sharpen me daily because I always expand my knowledge and application. So, if swords could speak they would tell us a story of how they became what they are. They would tell us how worthless they once thought they were before they became a sword. They would tell us about the heating and the beating and how much it hurt, and then they would tell how they have become sharp enough to slice through any problem life had to offer.  In closing, I would like to ask each of you, who do you think the "Blacksmith" sharpening you is… GODspeed in your quest…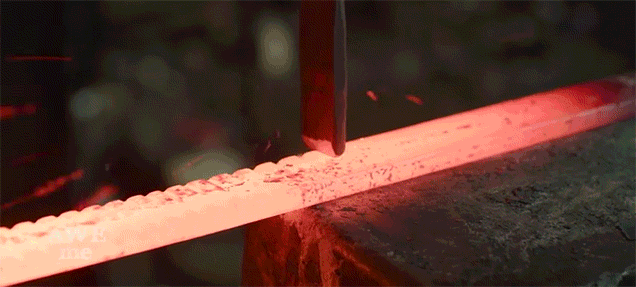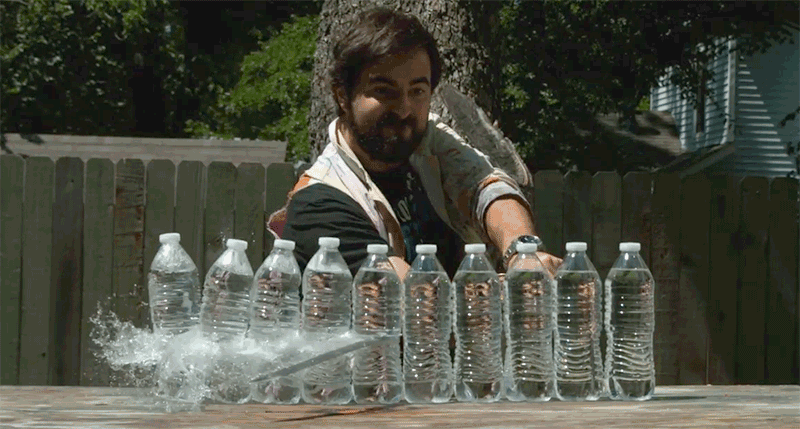 HEALING HURTS FROM THE PAST, IS THE KEY TO TRUE POSITIVE SELF EXPRESSION, LEARN THIS!!!
THINK, FEEL, DO, AND BECOME! MASTER THE METHOD OF BECOMING, FOLLOW THESE STEPS!
HOW TO PROTECT AND BUILD YOUR SPIRIT. GODLY KNOWLEDGE IS VITAL!!!
How humble are you can you learn from a caterpillar? Part II sort of…
BRUCE LEE ARTICLES
THE INFLUENCE OF BRUCE LEE CANNOT BE DENIED, HERE ARE 14 EXAMPLES!
Cool Star Wars CGI of Bruce Lee from the movie Chinese Connection.
JOE LEWIS "FATHER OF KICKBOXING" AND 7 TIME WORLD CHAMPION, TALKS ABOUT WHAT BRUCE LEE TAUGHT HIM