HEALING HURTS FROM THE PAST, IS THE KEY TO TRUE POSITIVE SELF EXPRESSION, LEARN THIS!!!
Greetings everyone, I would like to share an excerpt from my book "Harness the Power Within and Without with you.
In this book I share a lot of information about the process of self mastery under the Kingdom of Heaven. I won't go into a whole lot of detail at the moment about the full    for more on the description click here. However, in this post I will introduce you to a concept in the book called True Positive Self Expression or TPSE. My greatest inspiration in the martial arts Bruce Lee spoke of "True Self Expression".  Bruce's explanation of true self expression is based on "honestly expressing yourself" and being confident not cocky. However, what I am sharing about TPSE is about healing hurts from the past so that yourself expression is pure, unjaded, righteousness. Please continue reading and you will see clearly what I mean.
The importance of
TPSE
True positive self Expression or TPSE is my phrase which represents what
happens to you once you begin to harness the powers of all three plains of
your existence. When your spirit, and body reflect what's on the mind but,
more, importantly a positively empowered mind. Spi Me Phy or unification
of mind, body, and spirit is indeed the pathway or gateway to TPSE.
However, here is the problem, everyone expresses what they think are their
true selves. Unfortunately for many what they are expressing is a conglomeration
of;
• artificial influences
• circumstances
• and situations
all shaping the
• thoughts
• feelings
• character
• actions
• and destiny
of the individual. Because life in our society keeps on moving we are
forced to react and not necessarily deal with this conglomeration as a result
we have no closure.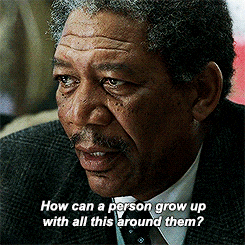 Due to life in our society your self expression may not
be true and it may not be positive. Most of us are oblivious of this process.
We all know that bad things happen to everyone and sometimes things
happen faster than we can process them many of us have had very challenging or unfortunate events and circumstances happen in our lives as
mentioned in chapter two. The temptation is to become bitter or jaded
adopting negative thoughts & actions. Depending on how often a person
experiences these circumstances or situations another temptation may be
to embrace negative thoughts and actions as a right of passage. Feeling as if
they are justified in being;
• angry
• rude
• hateful
• a manipulator
• or criminal
because their life may have been extremely difficult. For the sake of staying
on the topic let's look pass the effect those things would have on us for
those effects are obvious. We would suffer personally and ultimately be
held accountable for our actions. However, what is not so obvious are the
effects and influence our lives have on others this is why TPSE is so important. At some point in our lives we have been or will be leaders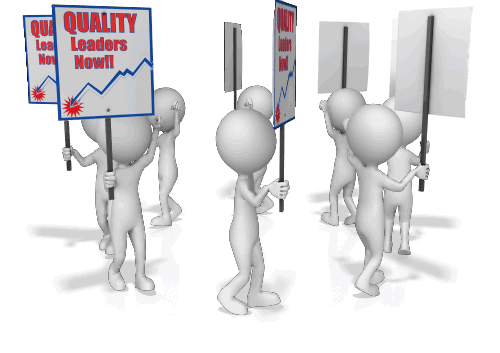 whether we notice it, admit it, or accept it. We have and will continue to influence people. However, what is unfair is when our son, daughter, brother, sister, fan, or neighborhood children are led astray by what we do. We cannot and should not use the excuses of "well I am just expressing myself", "this is how I grew up", "this is just the way I am love it or hate it", or "don't judge me".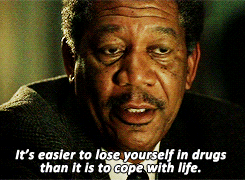 These responses are, to say the least incredibly irresponsible. I mentioned how we see everyday on T.V., in movies, and music videos, how bad habits and negative attitudes are glamorized as cool and trendy, because many do not wonder about what's moral, ethical or Godly, they follow suit and thus what we have is a carbon copy, or copy cat culture.
Many of the front runners of this culture do not look inside (introspection/spiritual inventory) so they may heal hurts from the past and present a happier more positive person, identifying the unseen forces of circumstance and situations that have shaped them. Presenting a person who understands themselves and why they had those thoughts and feelings to begin with. No … many continue to promote bad habits and negative self expression. Some may realize the process that shaped them but are not concerned, may even be pleased with who they are.
For example if as a child I went to bed with gun shots as a lullaby should I try to find pride in that by glamorizing it? Probably not. We as a culture must move away from just reacting without contemplating whether it is right, true, or positive. We must also move away from being mindless copy cats. Away from human see human do, with the sole reason being this will make me;
• popular
• cool
• accepted
30 Harness the Power Within and Without
• trendy
• liked by the opposite sex etc
Everyone should have deeper reasons for why they do what they do, that
go beyond just materialism. Everyone must remember that when their circle
of influence goes beyond just themselves they should become much
more aware of their effect on those whom they impact. To establish TPSE
firmly in your life you must view the body as an outer expression of what is
within, the outer vehicle for the inner man.
3 POWERFUL STEPS TO TRUE MANHOOD. A WARRIOR WISDOM PERSPECTIVE…
HOW TO PROTECT AND BUILD YOUR SPIRIT. GODLY KNOWLEDGE IS VITAL!!!
4 WAYS IN WHICH UNFAITHFULNESS/ADULTERY IS BETRAYAL AND 7 STRATEGIES TO PROTECT YOUR RELATIONSHIP FROM IT!
HOW THIS BLOG WILL FORTIFY YOUR LIFE AND HOUSEHOLD IN EVERY WAY!!!