INFLAMMATION A GATEWAY TO MANY DISEASES AND DEATH! TUMERIC A SUPERFOOD REMEDY IN 9 WAYS!
ANTI INFLAMMATORY
As a martial artist and former track and football athlete I can tell you that inflammation has been an issue for me.  I have used everything from cold packs, Icy Hot, to medications like Aleve, and Ibuprofen. My dislike for taking medication led me to seek more natural remedies. This is when I found Tumeric about 10 years ago. I started out taking the capsules then I realized I could make it into a tea. What I felt was not instantaneous but in about 30 minutes I felt a calmness over my whole body, and the pain I felt in my side was nearly gone. Understand that a big part of what causes pain is inflammation, so if you want to deal with pain I highly recommend taking Tumeric.
This is another major benefit that many are not aware of. You see the liver is the body's main filter, and like any filter it get's dirty. Are you taking any action to clean your filter? If not Tumeric would be a very smart investment!
ANTIOXIDANT
Oxidants or oxidizing agents like, ozone, sulfuric acid, sodium perborate, etc. are dangerous chemicals that alter or damage DNA. Such alterations are what can cause cancer. Tumeric is an excellent antioxidant.
Tumeric has been proven to improve memory and overall brain function. A yellow brain powered by Tumeric!
Studies have shown that the compound that gives Tumeric it's yellowish color actually prevents fatty build ups in artieries. Such a benefit prevents heart disease and heart failure.
DIGESTION
Tumeric not only detoxifies the liver, it also helps the stomach, intestines and colon with elimination, which "detoxifies" the whole body. The relaxing effects of Tumeric actually allow the intestinal walls to function more efficiently which also helps with digestion and elimination. Read more.
JOINT HEALTH/ARTHRITIS 
Due to it's anti inflammatory properties Tumeric is a powerful answer for the problem of joint health. Read more.
TREATS DEPRESSION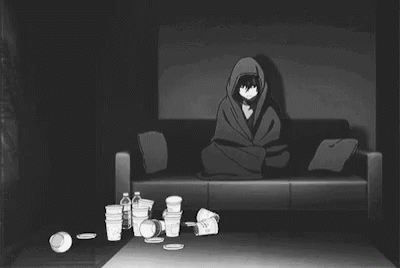 Due to the fact that inflammation drives down serotonin levels in the brain which can lead to depression, anxiety, and sleep problems. Tumeric has also been proven to prevent these issues. Read more.
DIABETES
Tumeric has also been proven to lower and regulate blood sugar! Read more.
RATED THE #1 LIFE EXTENDER OF OUR TIME! CURES EVERYTHING BUT DEATH THEY SAY!
HOW THIS BLOG WILL FORTIFY YOUR LIFE AND HOUSEHOLD IN EVERY WAY!!!
ADD THIS TO YOUR HEALTH TOOL BOX! REFLEXOLOGY CHARTS FOR HANDS AND FEET. STUDY THIS!