12 WAYS TO FIND SAFE WATER IN AN UNPLANNED EMERGENCY SITUATION!
Greetings everyone, I am starting a survival in the wild series of articles. This water survival tip post marks the beginning. I knew some of this information already, however as I did more research I found that there are so many other useful tips I could have included. I decided to narrow it down to the one's I thought were most practical for the average person. I hope you find this information useful.
1.BIRDS AND INSECTS 
Following the fight paths of birds at dusk or dawn can lead you to water. I'll admit that a swarm of flies or gnats is not a pleasant sight.  However,  it can be an indication of water nearby.
2.LISTEN
At times you can hear rivers running from long distances away.
3.FIND LOW GROUND
Since water runs downhill finding a valley or low ground is a good idea.
4.MUD IS GOOD
If you find mud most likely there is water underneath. If you dig a 12 inch hole and let it sit, it should fill up. Although it may be a little cloudy you can use a cloth to strain out some of the sediment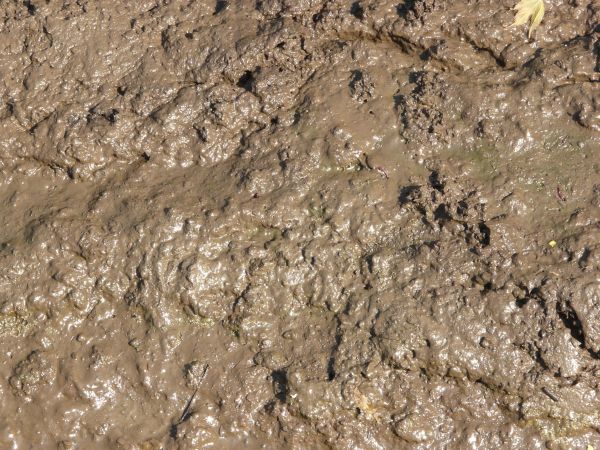 5.ICE
If you are near ice that's half the battle. However, you should never eat it, you should always melt the ice first. Eating ice lowers your body temperature and can make you sick.
6.DEW
For the most part if you are near grass, shrubs, and other vegetation you can count on the the build up of dew. Using cloths you can collect the dew from the surface of plants and wring it out into a container. One of the easiest ways is to tie the cloths to your shins and go for a walk. Just be careful that the plants you collect from are not poisonous.
7.PALM TREES, CACTUSES, AND BAMBOO
Are all good sources to find water
8.CONTRARY TO POPULAR BELIEVE DO NOT DRINK
Blood
Urine
Nectar
Salt water (This one should be obvious, it will only increase thirst)
Alcohol
9.RAINWATER
Using a poncho or plastic (maybe from a garbage bag) you can collect rain water. Do so by tying corners of the plastic to a tree trunk or branch 12 inches from the ground. Then tie the other end to a container allowing the water to drain. You can also tie all ends of the plastic evenly and place a rock in the middle so that all the water collect in the center.
10.UNDERGROUND WATER STILL
What you will need
The sun
Two holes, one big one small
A container
A tube or long straw for drinking
Plastic
Rocks
Start with a moist well lit area where the sun is shinning brightest
Dig out a rounded hole about 36 inches wide and 18 inches deep, in the middle of your hole make another smaller hole that will hold your container.
Put the container in the hole
Insert the tube or long straw into the container
Cover the hole with the plastic and stabilize and anchor it to the surface with soil and the rocks
Place a rock in the middle of the plastic to allow drainage into your container
The humidity that builds up under the plastic from the rays of the sun produces condensation that builds up on the surface of the plastic and drains into the container. Adding shrubs and plants inside of the hole increases the amount of moisture.
11.TRANSPIRATION TECHNIQUE
This is a cool technique that I just learned about. If you have plastic bags simply tie them around leafy green branches and plants in the morning and allow the water to collect. Perhaps put a few small stones or rocks inside the bags to allow the water to pool in the bottom.
12.ALWAYS ALWAYS PURIFY
Dangerous bacteria, and parasites, are always a possibility. So always always purify. Bringing any water you find to boiling point for at least 5 minutes is a good purification practice.
Tap My Trees Individual Spile, bulk, #224 Price 6.99
Maple Syrup Tree Tapping Kit – 10 Taps + (10) 3-Foot Drop Line Tubes + (2) 1-Quart Maple Sap Filters – Includes Instructions Price 29.99
HOW THIS BLOG WILL FORTIFY YOUR LIFE AND HOUSEHOLD IN EVERY WAY!!!
7 STEPS THAT WILL BRING CALM TO YOUR HOME DURING A DISASTER GUARANTEED!