4 WAYS IN WHICH UNFAITHFULNESS/ADULTERY IS BETRAYAL AND 7 STRATEGIES TO PROTECT YOUR RELATIONSHIP FROM IT!
            THE FOUR WAYS OF BETRAYAL
1. IT BETRAYS GOD
First of all it is a major disappointment to God as he is the author of marriage. He encouraged the first husband and wife to "be fruitful and multiply".  Biblically speaking it is a sacred bond between a man and a woman where "the two become one flesh". The act of adultery is also called unfaithfulness. I am sure we all can agree that faithfulness is a good thing. With that being said, there should be no debate as to whether unfaithfulness is a bad thing. It is. Now, I am not writing this to beat those who have struggled or given into this over the head. I am writing this to shed light on how, and why you should change. Adultery/unfaithfulness betrays the expectations that God has regarding relationships.
2. IT BETRAYS YOUR WIFE/HUSBAND
When you enter into a relationship even if it's girlfriend or boyfriend faithfulness is expected. Who starts dating with the idea that unfaithfulness is ok? So don't think of this article in terms of what you have been taught about marriage. Marriage is much more than a license. Ask yourself these questions, how were people married before the 1800's? What was the "REAL" reason for the marriage license when it started? Do you know? What was "common law marriage" how different is it from long term dating? What about those who marry just for citizenship are they really married? Is God going to ask for your marriage license?
What does the word marry mean? Think in terms of engineering?  Well, when you research these answers you will have a clearer picture of the value of a relationship, and how you should approach them license or not. Here is another question to ask yourself, what about contracting and transferring a disease. Now that would be double betrayal! What I am saying here is, regardless of a license if you are unfaithful, you are betraying the person you are with.
3. IT BETRAYS YOUR CHILDREN
If you have children please understand that you are betraying them as well.
Not only does your mate have an expectation that you will be faithful but, your children do as well. You must be real about the painful effects. Think of the embarrassment that your children will experience especially if things end in a public display which usually happens. Think of your daughter orson copying the same behavior, or worse endorsing, and enduring it. Meditate on this…
4. IT BETRAYS YOUR LEGACY
You must understand that you are building a legacy with your actions. If you are living a life of betraying relationships that goes on your "moral resume" which is basically your LEGACY. Your children run the risk of following in your footsteps. You simply must see the impact faithfulness and loyalty to your mate has on your moral resume/legacy.
 You and your mate are the builders, the designers of what will be your bloodline the merger of two seeds! So choose your mate wisely, and when you have a good one DO NOT sabotage it with betrayal!
THE 7 STRATEGIES OF PROTECTION
1. YOU SIMPLY MUST DECIDE THAT YOU WILL NOT DO IT, UNDER ANY CIRCUMSTANCES
I have written several posts about "CODE" which is basically a set of principles, I live by a biblical code. If you use this information properly I can assure you that it will keep chaos away from you home. Meditate on this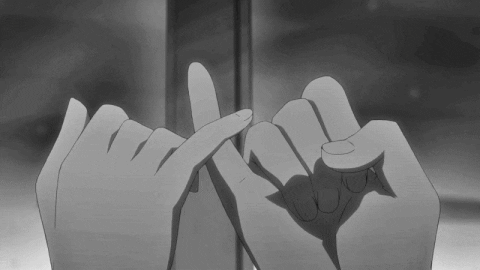 post and decide that you will live by a code of integrity, morality, faithfulness, trustworthiness, and wisdom. Decide that under no circumstances will you betray your relationship. Even when they make you mad after an argument, betrayal is never justified.
2. THINK OF HOW YOU WOULD FEEL IF IT WERE DONE TO  YOU
For most of us this would cause a tremendous amount of pain. Ask yourself would you want your daughter or son to feel this. So regardless of whether your husband or wife said something hurtful or made you angry. Do not make a permanent decision over a temporary emotion. There are much better ways to deal with conflicts. If your spouse is abusive you could get counseling, separate, or worst case scenario divorce. As I mentioned in step 1. live by a code.
3. YOU MUST CLEARLY DEFINE WHAT IS APPROPRIATE AND INAPPROPRIATE WITH THE OPPOSITE SEX (BE AWARE ALSO THAT AS OF NOW ANY SEX WILL PROPOSITION YOU)
You must be real with yourself about those outside of your relationship. You and your spouse/mate must have talks about what is inappropriate. You cannot assume when you meet someone that they have the same habits, comfort zones, or cultural background as you. There are things that will cause problems in an otherwise good relationship, that people just do not think about. I will explain further in the following steps.
4. BE ON  GUARD AT WORK, EXPECT FLIRTATION, ESTABLISH BOUNDARIES
You simply must not underestimate the impact jobs or careers can have on relationships. I would go as far as saying that jobs and careers are hostile to relationships. For example, there are many uncomfortable situations that women and men are forced into on jobs. Like being forced into awkward
lunch situations with the opposite sex due to a schedule. Being expected or coerced into buying a gift for a co-worker of the opposite sex whose name was pulled out of a hat i.e. "secret santa". Working in confined quarters with the opposite sex where uncomfortable silences get broken by forced conversations, forced familiarity. Are you doubting this? Well, you have only to think of all the times when women and especially men have taken advantage of these types of scenarios. So many women have come forward to complain about sexual harassment on the job. This happens to men as well however, most either enjoy it or feel uncomfortable making complaint. Internalize 1. 2. and 3. and establish boundaries at your job.
5. BE CORDIAL BUT MEASURED WITH NEIGHBORS, ESTABLISH BOUNDARIES
Relationships with neighbors can also be an awkward science to master. However, master it you must because unless you live on a multi acre estate you will have neighbors. What you simply must be real about is the fact that everyone has character flaws. The character flaws that you are committed to tolerating and being patient with as they change are the ones in your home.
When it comes to those outside but right next door or across the street from your home you must be measured. You simple must not be overly friendly with your neighbor of the opposite sex. If you do you could very easily reinforce the wrong idea day after day and find yourself in an awkward situation faced with their character flaws and temptations. Or even worse have your flaws mingling with theirs, so maintain the intimacy and privacy of your home by setting boundaries with neighbors.
6. GOING TO NIGHTCLUBS IS TOXIC FOR MONOGAMOUS RELATIONSHIPS
Though some many not agree with this, I will pose some questions everyone must be real about. What time do clubs open? What time do they close? What are the main types of drinks at clubs? Are most people sober? Why do women drink free after midnight? Are guys looking for wives there? Are
women looking for husbands? Would you tell your daughter or son to look for her mates there? That smell in the air, is it pine? Why is Rohypnol called the club drug? I encourage you to meditate on these questions and your answers and watch the epiphany come over you.
7. ESTABLISH PHYSICAL AND MENTAL CHECK-POINTS
What I am about to share in this step is so important. What do I mean by check points? Let's start with your eyes, they are a check point.  They are a check point for your mind, the eyes are the first check point.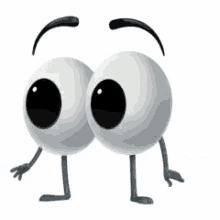 If something is forbidden or dangerous limit your looks to one or none if possible. The second check point is your mind/thoughts. If you continue looking you will continually think about what/who you are observing limit your thoughts to
one or none if possible. The 3rd and very dangerous check point is your feelings. What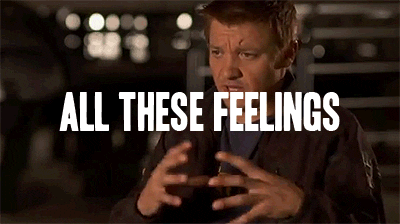 you continually think about you will eventually begin to feel. You simply must stop this at the thought check point if it gets past your eyes. The fourth check point is communication at this point there should be all kinds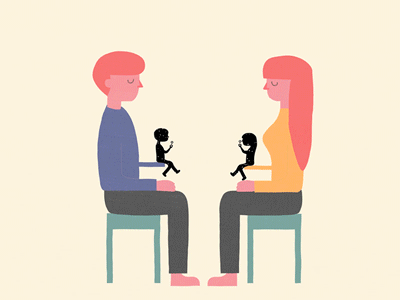 of sirens, bells, and whistles blowing in your mind warning you to stop! It is
at this point that your flaws/temptations begin to merge with the flaws/temptations of another. At this point the problem is no longer just inside of you, it is now outside of you. You have made known to the opposite sex that which should never have taken root in you. If the feelings are reciprocated now come the discussion of physical expression of the feelings, at this point all check points have been bypassed. You see I break it down like this to show that there is no such thing as "it just happened".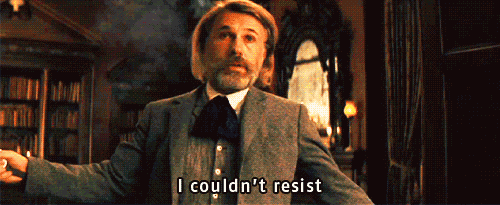 No, it does not just happen. There are check points unfortunately for some those check points have no guards at the post. I will summarize this step in 5 words SIGHT, THOUGHT, FEELINGS, COMMUNICATION, ACTIONS.The four words you can use to summarize and internalize this teaching are "ESTABLISH & MAINTAIN PROPER BOUNDARIES". You can build a great relationship! I speak from experience! You can do it! Apply the strategies that I share in this post, be consistent and watch the fortress of a relationship that emerges over time.
THE VISION OF WHO IS HONORABLE IN THE WORLD IS GETTING BLURRY…